Just because summer is over, it doesn't mean it's time to retire the bike. A few key items of autumn cycling kit will ensure you can enjoy comfortable and enjoyable rides no matter what Mother Nature throws at you.
Temperatures are dropping and the evenings are drawing in, so it's time to grab some handy accessories to keep you safe, warm and dry on your bike during autumn – whether you're a daily commuter, training on your road bike or just tootling around for fun.
Autumn can be a tricky time of year because it can be chilly in the mornings and evenings, but warm during the day. There are some clever pieces of kit that you can easily take on and off at different times to make this a lot easier.
1. Rain jacket 
One of the most important features of a rain jacket for cycling is that it's breathable, so you're not getting all hot and sticky inside it. The jackets of old were more like plastic bags, but these days, there are plenty of high spec, breathable options to choose from.
Most rain jackets are also wind proof, which will ward off biting winds. It's worth thinking about how easy they are to pack down if you're training on a road bike or you don't have panniers or a backpack to store your jacket when it's not raining.
I personally wear my Patagonia rain coat on the bike because it's really waterproof, comfortable and warm. Another flashier option is the RAB Xiom jacket that's waterproof, windproof and breathable, and it also comes with a helmet-compatible hood. Both Great Outdoors in Dublin and Basecamp stock the jacket and it'll set you back around €250.
Colombia has come up with this very clever rain jacket that's high quality and good value at €150. The Outdry Ex Gold Tech shell jacket has its waterproof layer on the outside, instead of a water-repellent coating, meaning it stands up to a huge amount of abuse. So wearing your backpack over it won't wear down the magical waterproofing, like it can with other rain coats. It's stocked in Basecamp in Dublin & Kilkenny and also in Great Outdoors in Dublin.
For women, a great option is this waterproof and very stylish rain jacket from Georgia in Dublin. And it has adjustable draw strings so can fit over bulky clothes/backpack and it has reflective strips front and back for good visibility:
2. Shoe covers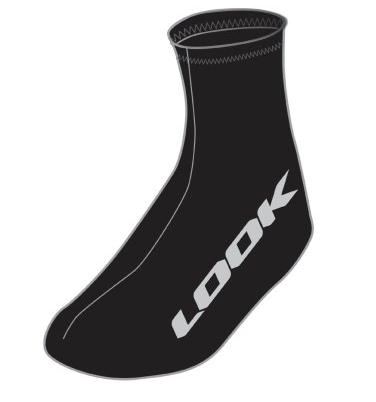 Shoe covers are a really handy way to keep the rain showers out and keep your shoes and feet dry and therefore warm. You can get little toe covers that cover the first third of your foot, and are useful if it's a little chilly but not fully wet. You can pick them up from as little as €15 from the Cycle Superstore.
There are also full shoe covers that go up above your ankle. These vary in warmth with lighter ones made from fabrics like Lycra for autumn's warmer temperatures and thicker, warmer ones with neoprene for when it's freezing.
For commuters or urban cyclists, Georgia in Dublin has come up with these clever Leggits. They're elasticated, waterproof overshoes that will fit over your boots or shoes and go right up nearly to your knee so will keep your jeans/legs dry too. They can also work with cleats as there's an opening on the bottom.
3. Good lights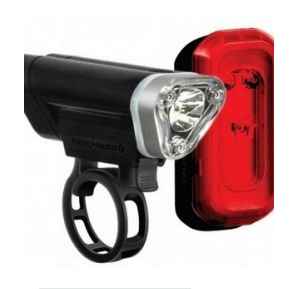 Decent lights are a must at this time of year as it's easy to get caught out as dusk descends. Wheelworx in Lucan offers this combo set of two lights – one white for the front & red for the back – for a reasonable €39.99. They're a good entry level set, they will require batteries, and should be fine for city cycling where you have street lights too.
You can also get these rechargeable lights from Lezyne that are really bright given their small size and can be charged up by plugging into a USB port. It can be annoying when they run out of battery during a cycle, as you can't just put new batteries in.
These little smart lights are a handy back-up to have in your bag if your lights run out of battery on the way home. They have elastic straps so can be wrapped around your seat post, back carrier or rear stem. And they're cheap at just €20.
At the absolute upper end, and probably used by mountain bikers or off roaders at night, is this Cateye volt 6000 headlight, which is touted as "the most powerful class of headlight in the world" – with a powerful price tag of €899.99.
4. A decent hat or skull cap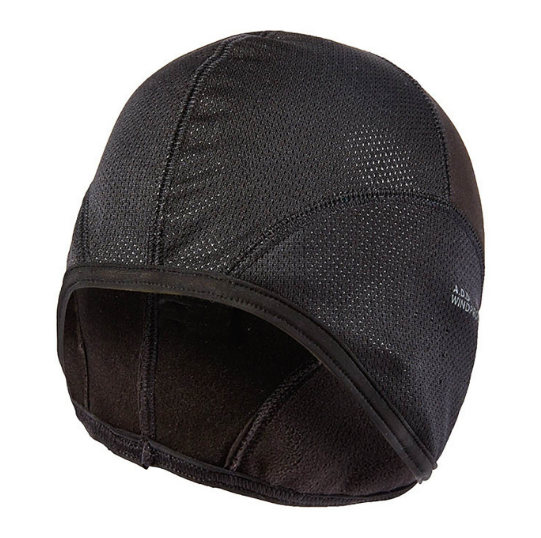 A warm, thick woolly hat with a big bobble on the top is not that handy when you're wearing a helmet, so thin but effective hats and caps are great on the bike. Depending on the weather, you can choose a neck gaiter, headband or a skull cap. I find a windproof skull cap is the best for keeping ice cream headaches at bay, especially on chilly mornings when you first leave home.
Neck gaiters are brilliant because they can be used in so many different ways. Basecamp offers the original Buff, which is a tubular piece of fabric that can be worn around your neck, head or anywhere in between. It's good value at €17.50 and is great for milder autumn days. You can also get them with polar fleece at the bottom for added warmth, which is great on the bike, hiking or skiing.
A headband is also a really handy bit of kit for milder autumn days. Like this one that keeps your ears and forehead warm but lets you cool down from the top of your head.
A windproof skull cap is great if it's getting colder, so from November onwards. Great Outdoors has this brilliant one from Sealskinz that's both wind and waterproof for €25. It's nice and thin so is specially designed for wearing under helmets and other headwear. It's also breathable and is lined with micro fleece for added warmth factor. (I want one!)
Great Outdoors also stocks this waterproof cap from Sealskinz. I personally find a peak really handy if it's raining as it keeps the water out of your eyes so you can see where you're going. This one also keeps your head dry, which is a bonus.
5. Gloves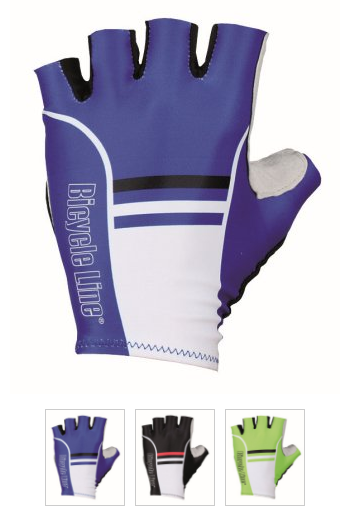 Autumn means taking your gloves back out of the drawer and onto your chilly paws. Light fingerless gloves can be fine for early autumn when you might not need full gloves. These are fairly basic ones for €20 from the Cycle Super Store that are fine for mild autumn weather. They're generally made from lycra and usually faux or real leather on the palm depending how much you spend. They also generally have padding at the bottom of your palm to make it more comfortable leaning on the handle bars.
Once temperatures drop a bit more, you can choose a full finger option like this for €40.  Or, there are full winter gloves too, like these ones for €30.50 from Wheelworx that are water and wind proof and not that expensive.
For commuters, Georgia in Dublin has come up with their own Polar gloves, which are mitts with a removable mitt cover, so you can get your fingers out when you need to lock your bike or use your phone. You can also get waterproof cuffs to go over the top, and you can choose short or long gloves that bring fleece all the way up your arm! Very clever.
6. Seat cover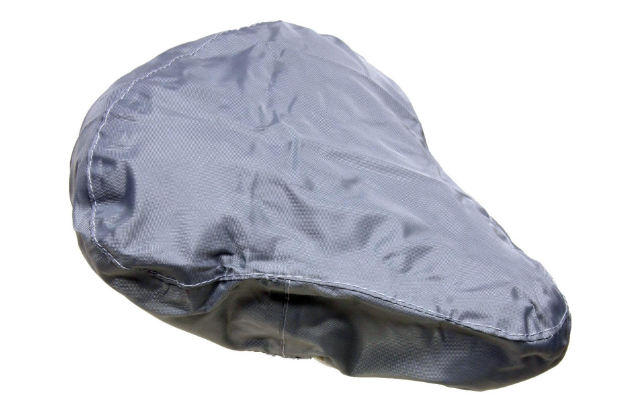 Seat covers are SO handy if you're a commuter or cyclist who parks their bike outside for any time in Ireland. There are loads of free ones of varying qualities. It can be hard to find one that's actually waterproof. My latest one seems to absorb water and keep the saddle wet! Here's one from Halfords for a fiver that looks to fit the bill. It's waterproof and says it will fit pretty much any saddle.
7. Clip-on mudguards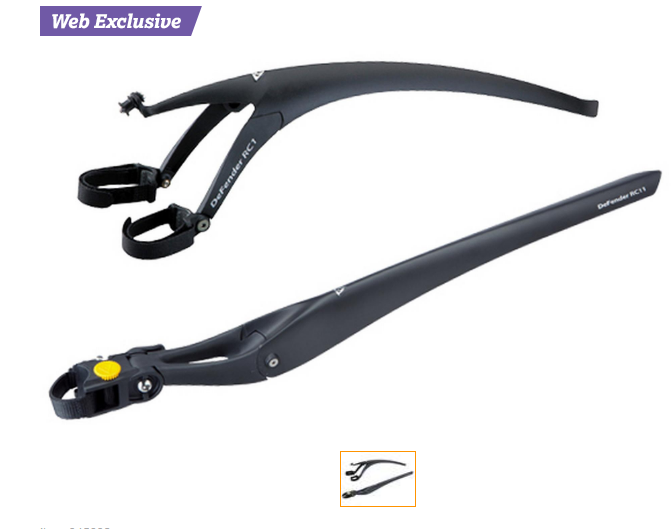 Clip-on mudguards are a great idea if you have a road bike that you don't want permanent ones for, or if you have more than one bike that you're using. These ones from Halfords are quick release, they can fit road bike wheels of up to 700c, and they're fairly reasonable at €30.99.
Or you can choose a simple back mudguard that clips on to your seat post. It's €15.99 from Halfords.
8. Waterproof trousers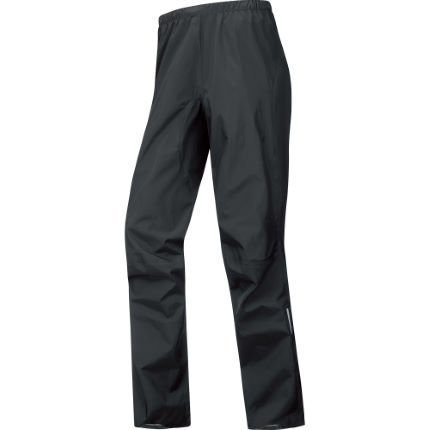 Given how much it rains in Ireland, having waterproof bottoms for cycling is strongly advised, especially if you're commuting. The cheaper ones are probably not as breathable as the ones you pay more for. This pair on Wiggle for €29.49 promise to be waterproof and are bright yellow which is great for visibility. But they're unlikely to be breathable (which requires multi layered fabric that wicks the sweat/moisture away from your body).
These ones from Altura on Wiggle are breathable and have a price tag of €72.93.
Or you can go full noise with a Goretex pair that is breathable, waterproof, lightweight and will pack down small when you don't need them between showers. They'll set you back €197.34.
I'm a big fan of Georgia in Dublin's rain wrap for commuting and for covering up my glad rags if I'm going out for a night. It's a wrap around rain skirt that's simple to put on and take off, without the hassle of squeezing into waterproof pants. It has a garter around the bottom so the wrap doesn't rise up while you're cycling.
9. Gilet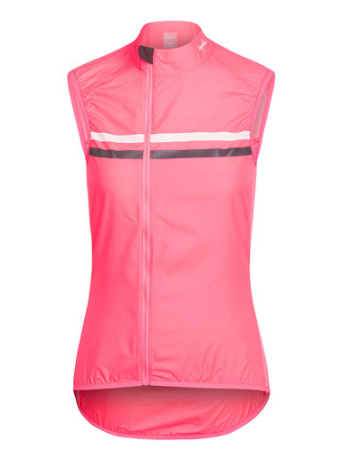 Gilet's are brilliant at this time year because they keep your core warm and your arms uncovered so you don't overheat. I swear by my bright pink Rapha Brevet gilet. It keeps the wind out, it's bright so helps with visibility, and it has reflective stripes down the back and netting to let out the heat and moisture on longer commutes. It was a little dear at €95 so may not be for everyone.
If you're on more of a budget, there's this black Altura Etape gilet with Wheelworx that costs €38.99, but the colour is not ideal for maximising your visibility.
Wiggle also has their Sportful Reflex 2 vest that's available in bright orange and yellow, as well as black, for a reasonable €37.54. It also has large reflective panels so is pretty good for safety.
10. Backpack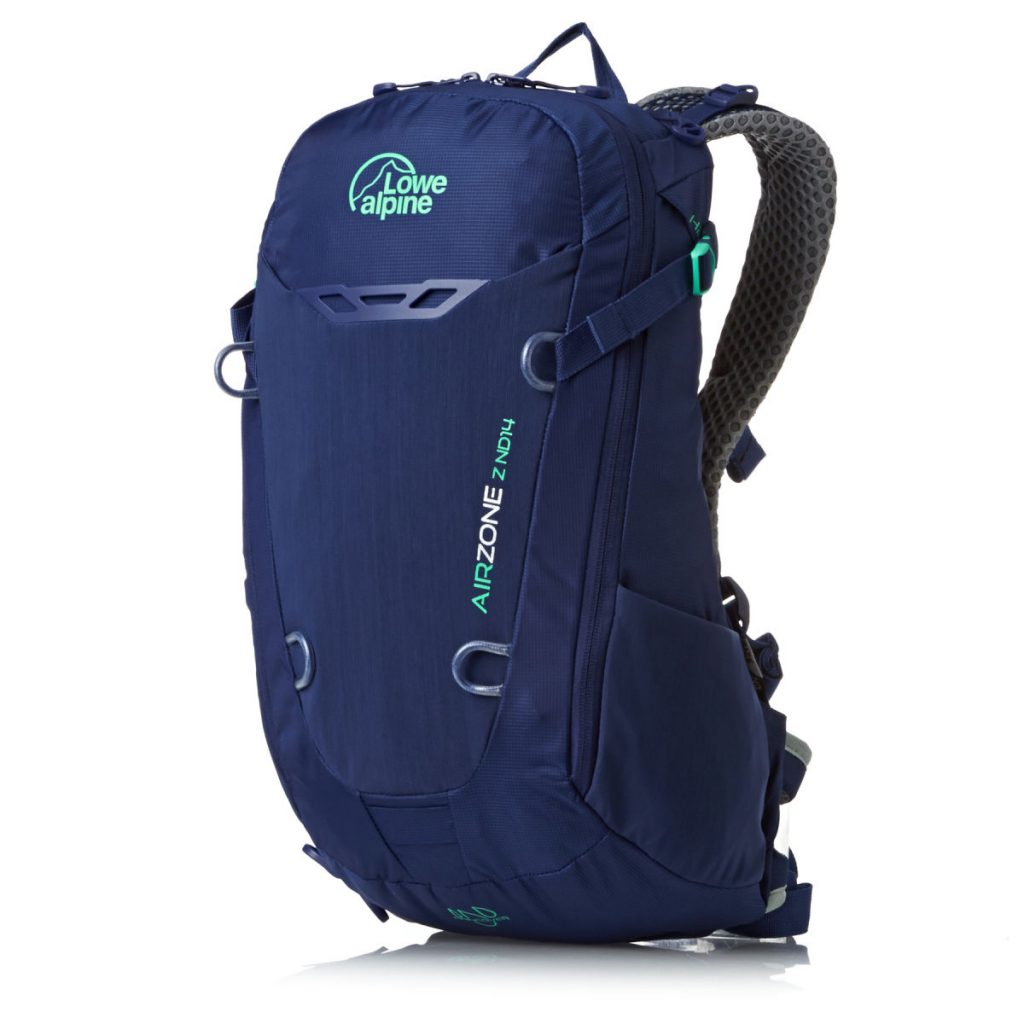 A good backpack is essential if you're cycling without panniers or a rack of some kind, but there's huge variety in terms of features and obviously price tags. Great Outdoors has this good value Vango pack which is €65, and comes in bright orange, with a fold away rain cover and pockets for your helmet, walking poles or whatever else.
Some brands like Deuter and Lowe Alpine have developed a very clever mesh system that keeps the back of the pack away from resting on your back as you cycle, so reducing the sweaty back situation. We've used both at Outsider and find them to be brilliant. The Lowe Alpine model is the Women's Airzone Z ND 14 Rucksack and it costs €78 from Basecamp Dublin and Kilkenny, Wildside Sports in Bandon in Cork and Great Outdoors in Dublin. It also has the usual features of rain cover, space for a water bladder and attachments for lights.
11. Leg and arm warmers
If you're wearing lycra or sport shorts/tops on your bike, you might benefit from leg and arm warmers. You can simply put them on your legs over the top of your shorts, and remove if you get too warm. They vary in price depending how much warmth/quality you want. Wheelworx has these Fuse arm warmers from €14.95.
Here are some Zoot leg warmers from the Cycle Superstore that are fairly good value at €24.30.
You generally get what you pay for, so the more you spend, the better quality gear you'll get.
12. Helmet with a lid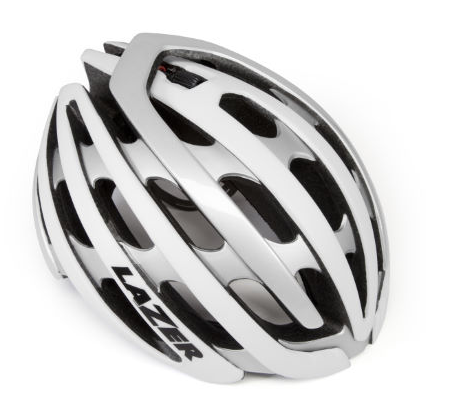 One of these was given to me as a gift and it's been life changing. It's so simple and so obvious, but I'd never seen one before! The see through plastic "aeroshell" or lid is designed to make the helmet more aerodynamic and therefore faster, but I love it simply because it keeps the rain out during the colder months of autumn and winter and keeps your head warm.

Previous Post